2012 - Façade Restoration at Newberry House - Services for Older Citizens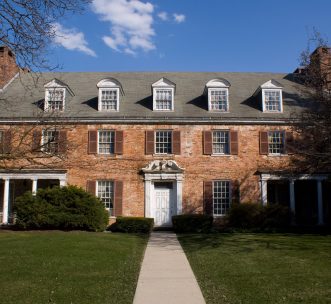 Built in the 1920s as a nurse's residence for Cottage Hospital, the Newberry house had long been vacant and in disrepair. As part of the conversion to a new home for Services for Older Citizens, the Grosse Pointe Farms Foundation funded the renovation of the building façade complete with new dormers, windows, and landscaping, giving the front of the building new life.
Read more about the renovation to Newberry House.
Click here for more information on the SOC.