2016 - Kerby Field Pavilion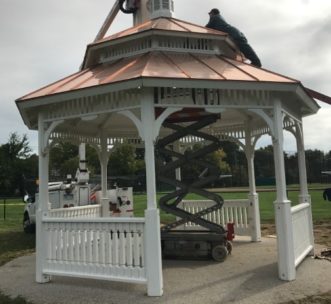 In 2016, we raised donations to build a gazebo at Kerby Field, which sits beyond the outfields of the baseball diamonds. The gazebo enhances the viewership experience at Kerby Field and provides a gathering place for families and friends watching the ballgame.
Kerby Field
450 Kerby Rd
Grosse Pointe, Michigan 48236
Check out all the fun Kerby Field offers for you and your family!